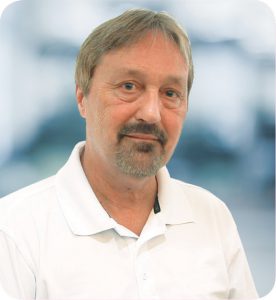 Gary Campbell is unique in his unsurpassed knowledge of custom software development and decades of "real world" business experience.  Few people have deep coding skills plus extensive business and management experience working with companies like TEC, Amazon, Hitachi and Verizon.
His start-ups include an online product used by 4 million users, a massive F10 corporate rollout on thousands of desktops and a nomination as best start-up in British Columbia.  His products have been featured in PC magazine, Frost & Sullivan and IDC publications.
Gary has extensive experience with LMS (Learning Management Systems), Oil & Gas projects, Web Conferencing, Accounting projects (GL/AR/AP/PR), Point of Sale integrations, Analytics Software, Back-of-the-House control systems, Perpetual Inventory control, EDI Ordering, Legal Billing systems, Advanced Image Recognition, Medical Device servos and Healthcare projects.
Gary manages all aspects of Campbell Custom Software Development.  Gary's key people and his pool of talented commercial software developers have worked with Gary daily for 6 to 9 years.
For your project, Gary will be highly involved in discussions, meetings and follow through.  Gary will look after the details, as attested by hundreds of technology skill set references and personal recommendations on LinkedIn and the Better Business Bureau website.  As well, Gary works closely with:
---