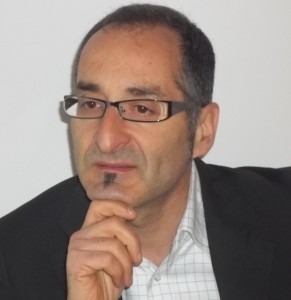 If your company utilizes Microsoft Technology, you already know of Dino Esposito, as one of his books is probably sitting on your bookshelf.  His books such as "Architecting Mobile Solutions for the Enterprise" and "Architecting Microsoft .NET Solutions for the Enterprise" are must reads for the technology industry.
Dino has written some 20+ books on software development. See Dino Esposito's software development books.  For the past 20 years, Dino's weekly and monthly articles about software development have been published by Microsoft and many other online services dedicated to advancing software technology.
Dino is a shareholder of Campbell Software.  Gary and Dino work with our higher end corporate F100 clients who need direction relating to .NET and Microsoft technologies.  Dino is our most world renowned expert.  While he is located in Italy and is sometimes busy speaking at Microsoft developer conferences, Dino and Gary are in constant contact.  Dino Esposito is a guy that can provide advice to large clients that is critical to their success.
---